Small Engine Spark Plugs
BERU® delivers the optimum small engine spark plug required for the quality maintenance and repair of garden tractors, forest tools and similar garden machinery.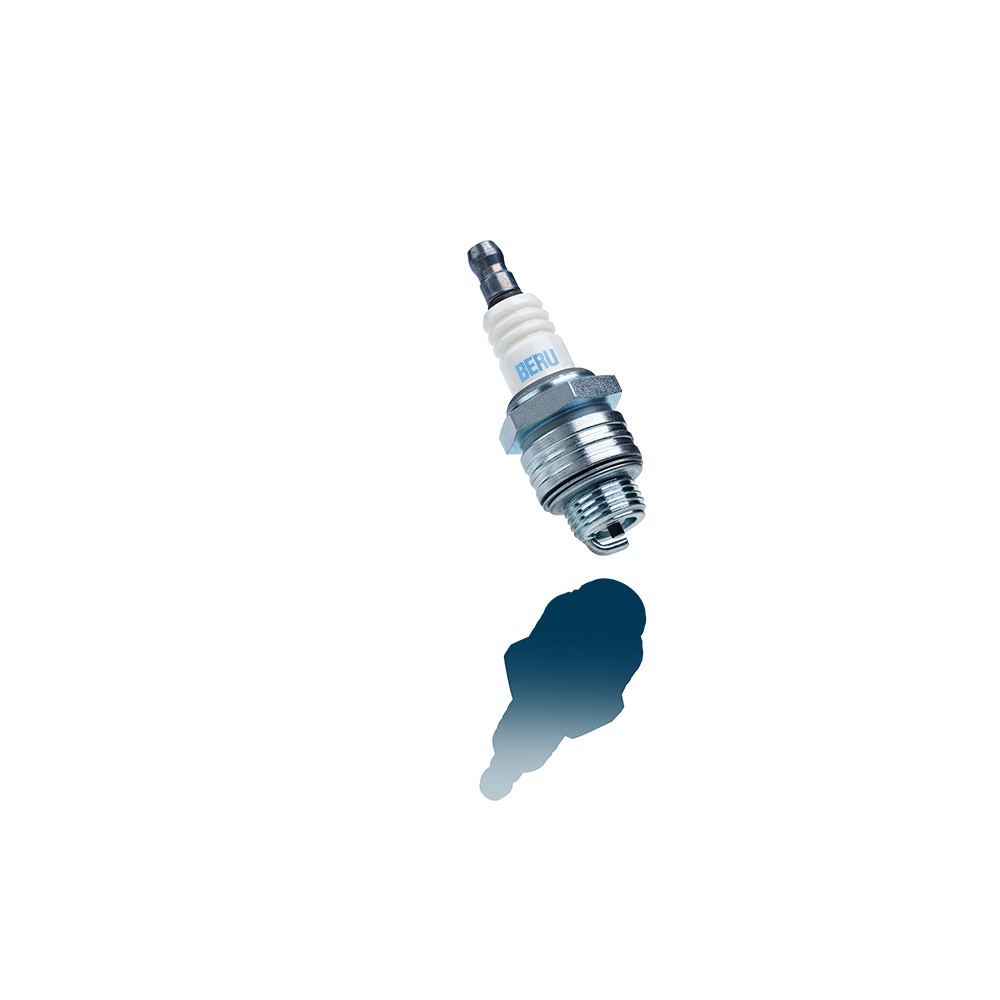 Optimum spark plugs for all gardening and forestry equipment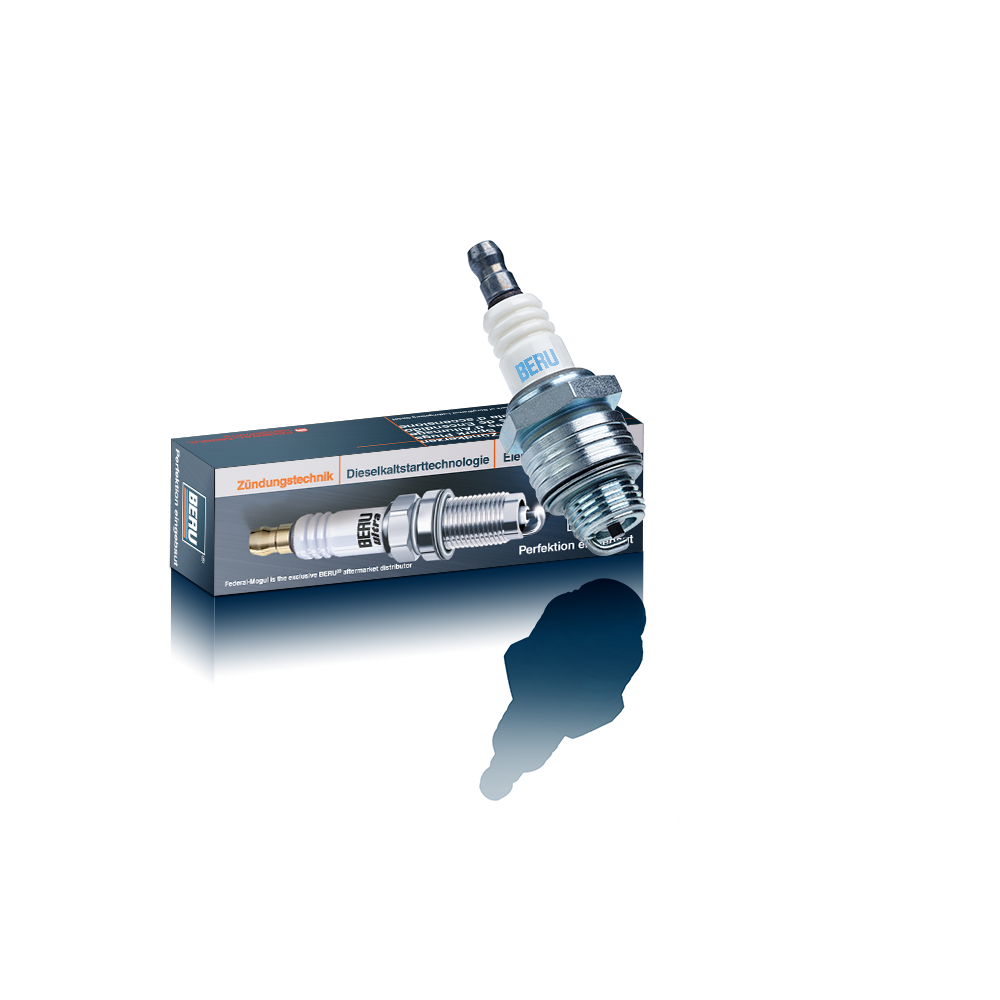 BERU® offers wholesalers, retailers and workshops a selection of special BERU® spark plugs for use in lawnmowers, chain saws, trimmers, leaf vacuums, stationary motors and lawn tractors as well as a multitude of other gardening and forestry equipment.
The BERU® Spark Plugs for Gardening & Forestry Equipment feature:
Reliable starts - even at low temperatures and after prolonged breaks
Reliable, faultless sparking operation
Low fuel consumption
Reduced pollutant emissions

The BERU® advice:
When replacing spark plugs, note that the thermal value, thread length, sealing seat and electrode gap differ in each case depending on the type of spark plug. It is therefore crucial to use the right variant of spark plug as a replacement. Only this way can you make a decisive contribution to the service life of the motor, its perfect operational behaviour and optimum spark plug lifetime.
QUICK-LOOK BENEFITS
Reliable
Reliable start - even at low temperatures and after prolonged breaks
Green
Low fuel consumption and reduced pollutant emissions
Optimum Quality
All parts directly benefit from BERU®'s automotive and non-automotive knowledge and outstanding technology
Use our Part Finder and check which spark plug is the one engineered just for your needs.
Find Parts for A Previously Entered Vehicle
| Engine | MotNr | Fuel Type | Bore | Stroke | Cylinders | CC | kW/PS | Aspiration | Valves |
| --- | --- | --- | --- | --- | --- | --- | --- | --- | --- |
| {{ engine.make }} {{ engine.code }} | {{ engine.tecdoc_id || "-" }} | {{ engine.fuel_type || "-" }} | {{ formatPreciseValue(engine.bore) || "-" }}mm | {{ formatPreciseValue(engine.stroke) || "-" }}mm | {{ engine.cylinder_count || "-" }} | {{ maxAndMin(engine.cc_tech_range) || "-" }} | {{ maxAndMin(engine.kw_range) || "-" }} / {{ maxAndMin(engine.hp_range) || "-" }} | {{ engine.aspiration_type || "-" }} | {{ engine.valve_count || "-" }} |
Part Finder

Find Parts for A Previously Entered Vehicle

| Engine | MotNr | Fuel Type | Bore | Stroke | Cylinders | CC | kW/PS | Aspiration | Valves |
| --- | --- | --- | --- | --- | --- | --- | --- | --- | --- |
| {{ engine.make }} {{ engine.code }} | {{ engine.tecdoc_id || "-" }} | {{ engine.fuel_type || "-" }} | {{ formatPreciseValue(engine.bore) || "-" }}mm | {{ formatPreciseValue(engine.stroke) || "-" }}mm | {{ engine.cylinder_count || "-" }} | {{ maxAndMin(engine.cc_tech_range) || "-" }} | {{ maxAndMin(engine.kw_range) || "-" }} / {{ maxAndMin(engine.hp_range) || "-" }} | {{ engine.aspiration_type || "-" }} | {{ engine.valve_count || "-" }} |

Your Vehicle

Your Engine

| Engine | MotNr | Fuel Type | Bore | Stroke | Cylinders | CC | kW/PS | Aspiration | Valves |
| --- | --- | --- | --- | --- | --- | --- | --- | --- | --- |
| {{ engine.make }} {{ engine.code }} | {{ engine.tecdoc_id || "-" }} | {{ engine.fuel_type || "-" }} | {{ formatPreciseValue(engine.bore) || "-" }}mm | {{ formatPreciseValue(engine.stroke) || "-" }}mm | {{ engine.cylinder_count || "-" }} | {{ maxAndMin(engine.cc_tech_range) || "-" }} | {{ maxAndMin(engine.kw_range) || "-" }} / {{ maxAndMin(engine.hp_range) || "-" }} | {{ engine.aspiration_type || "-" }} | {{ engine.valve_count || "-" }} |

Your Part