Glow Plug Control Units
With this specific entry that adds to its Cold Start Technology range, BERU® confirms its position as ignition expert. Expertise and German technology are brought together for great performance results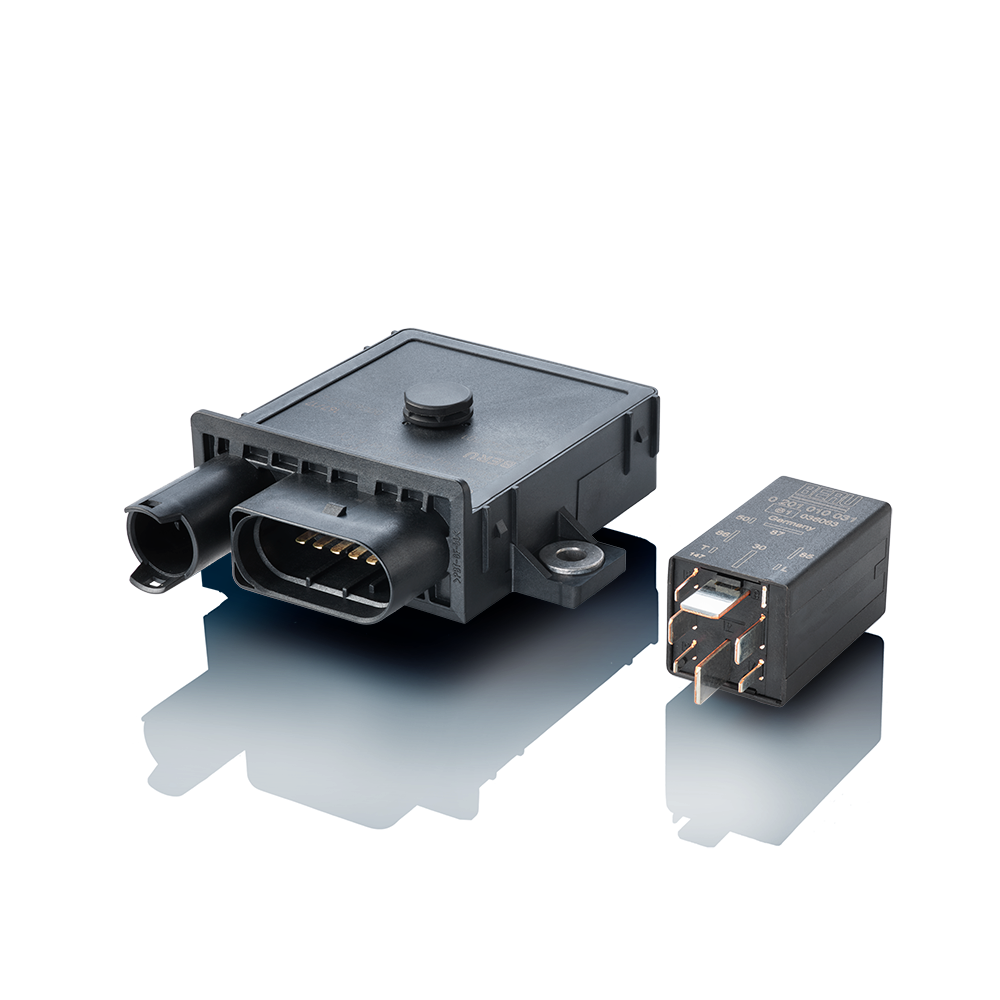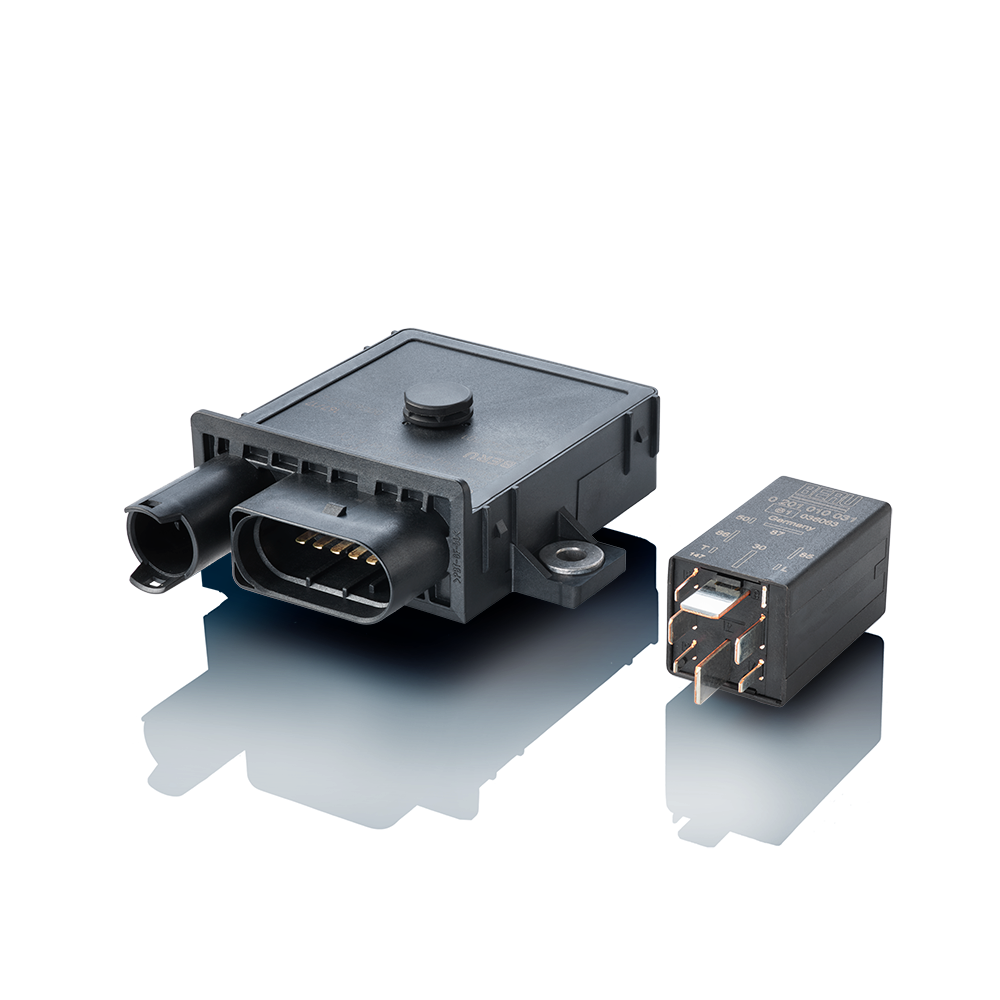 An excellent support for a Cold Start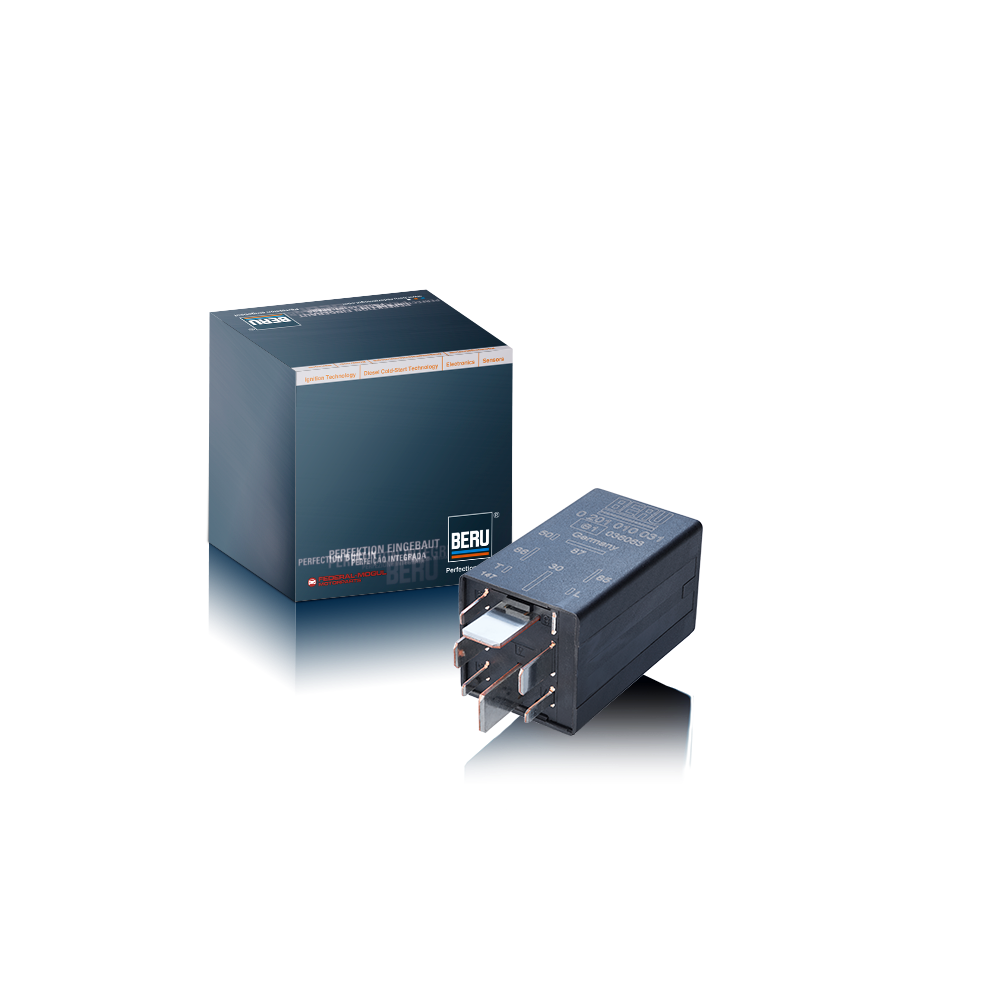 The Glow Plug Control Unit is a key part of the flawless starting operation of a cold engine. It is fitted with a microcontroller to define information like the timing, the specific electrical current size and duration supplied to the electronically controlled Glow Plug. The advanced technology found in the Glow Plug Control Unit combined with the Glow Plug succeeds in its purpose of improving the efficiency of the ignition process, significantly speeding it up, especially in low temperatures.

Features
BERU® is a market leader in coverage thanks to a consistent NPI program.
All the parts are engineered and manufactured in the BorgWarner R&D and production centers in Western Europe, ensuring consistency in quality and OEM quality.
BERU® parts are developed in synergy with glow plugs OEM.
With BERU® Glow Plug Control Units, you're ensured a long-term collaboration, that's real support.
BERU® has a solution for all types of engines:
For old applications - the glow plug relays, which work mainly as a switcher for the glow plug;
For newer applications - the glow plugs control units which allow a constant communication with the ECU of the engine.
QUICK-LOOK BENEFITS
Flawless
Glow Plug Control Units offer an ideal starting operation
360°
BERU® brings an extended quality solution to your cold-starting operation needs
Consistent
Combined with the ISS technology, BERU® Glow Control Units offer consistent performance results
Use our Part Finder and check which glow control unit is the one engineered just for your needs.
Find parts for a previously entered vehicle
| Engine | MotNr | Fuel Type | Bore | Stroke | Cylinders | CC | kW/PS | Aspiration | Valves |
| --- | --- | --- | --- | --- | --- | --- | --- | --- | --- |
| {{ engine.make }} {{ engine.code }} | {{ engine.tecdoc_id || "-" }} | {{ engine.fuel_type || "-" }} | {{ formatPreciseValue(engine.bore) || "-" }}mm | {{ formatPreciseValue(engine.stroke) || "-" }}mm | {{ engine.cylinder_count || "-" }} | {{ maxAndMin(engine.cc_tech_range) || "-" }} | {{ maxAndMin(engine.kw_range) || "-" }} / {{ maxAndMin(engine.hp_range) || "-" }} | {{ engine.aspiration_type || "-" }} | {{ engine.valve_count || "-" }} |
Part Finder

Find parts for a previously entered vehicle

| Engine | MotNr | Fuel Type | Bore | Stroke | Cylinders | CC | kW/PS | Aspiration | Valves |
| --- | --- | --- | --- | --- | --- | --- | --- | --- | --- |
| {{ engine.make }} {{ engine.code }} | {{ engine.tecdoc_id || "-" }} | {{ engine.fuel_type || "-" }} | {{ formatPreciseValue(engine.bore) || "-" }}mm | {{ formatPreciseValue(engine.stroke) || "-" }}mm | {{ engine.cylinder_count || "-" }} | {{ maxAndMin(engine.cc_tech_range) || "-" }} | {{ maxAndMin(engine.kw_range) || "-" }} / {{ maxAndMin(engine.hp_range) || "-" }} | {{ engine.aspiration_type || "-" }} | {{ engine.valve_count || "-" }} |

Your Vehicle

Your Engine

| Engine | MotNr | Fuel Type | Bore | Stroke | Cylinders | CC | kW/PS | Aspiration | Valves |
| --- | --- | --- | --- | --- | --- | --- | --- | --- | --- |
| {{ engine.make }} {{ engine.code }} | {{ engine.tecdoc_id || "-" }} | {{ engine.fuel_type || "-" }} | {{ formatPreciseValue(engine.bore) || "-" }}mm | {{ formatPreciseValue(engine.stroke) || "-" }}mm | {{ engine.cylinder_count || "-" }} | {{ maxAndMin(engine.cc_tech_range) || "-" }} | {{ maxAndMin(engine.kw_range) || "-" }} / {{ maxAndMin(engine.hp_range) || "-" }} | {{ engine.aspiration_type || "-" }} | {{ engine.valve_count || "-" }} |

Your Part