With over 100 years of experience, BERU®️ has been a trusted technological partner to the automotive industry and the aftermarket sector, continuously adding innovative developments to its trusted range of diesel cold-start technology.
We closely follow developments in the automotive industry, introducing new products that match the evolution of diesel cars as they become quicker, safer and more environmentally friendly. Our range of ignition components now covers 95% of the glow plug market for diesel cars in Europe, as well as 90% of the glow plug control module market in Europe, delivering flawless starting even on the coldest morning.
Our commitment to being at the forefront of automotive innovation has led to BERU®️ being the first to market with an aftermarket glow plug for a range of car makes and models  including luxury Audi models. This includes the Audi A4 Avant, the Audi A5 Sportback, the Audi Q5, the Audi Q7 and the Audi A8.
BERU®️ ceramic glow plugs
The after market glow plugs that can help to start these technically-advanced Audi engines is the CGP010. This forward-looking ceramic glow plug delivers stability, performance and improved fuel consumption for a range of high-performance, premium cars, including the Audi where it was the first to market.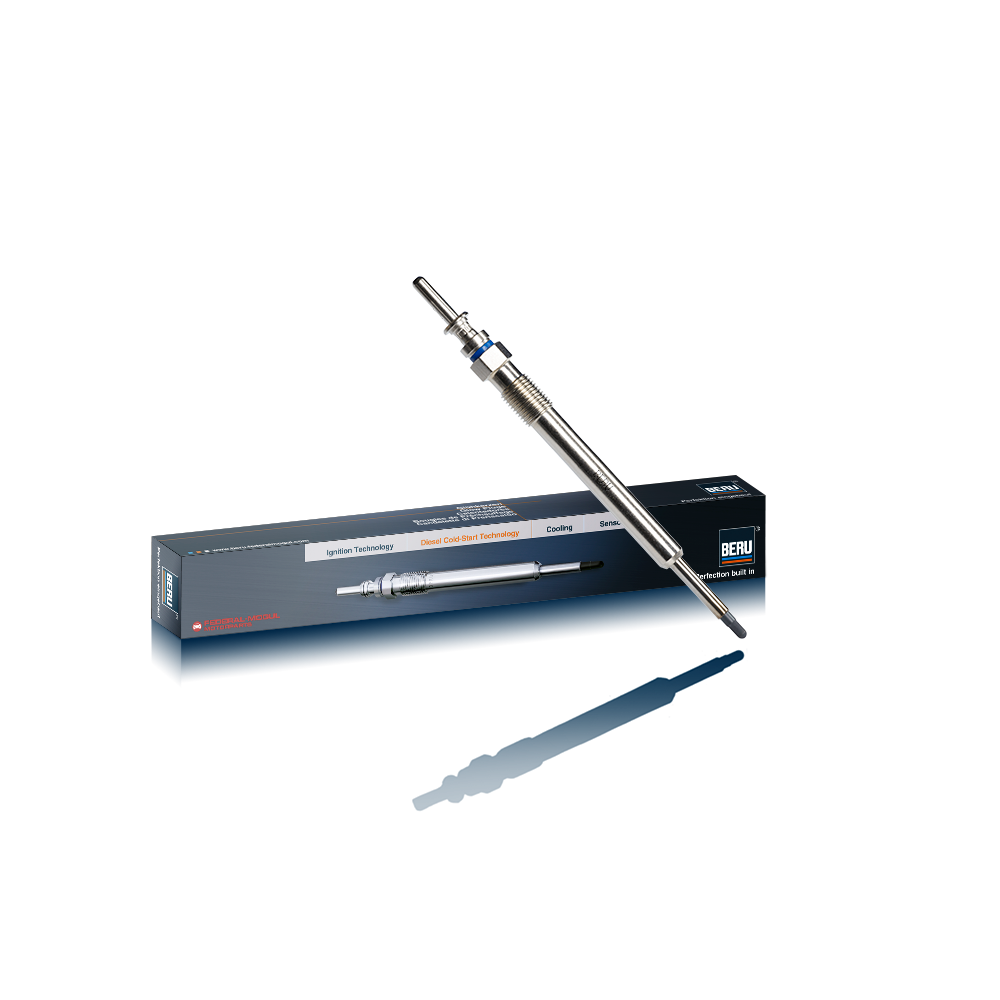 Technical specifications of BERU®️'s ceramic glow plugs:
Increased maximum glow temperature (up to 1,300°C)
Rapid heat-up time (in less than 3 second to 1,300°C)
Long lifespan
BERU®️ expertise and innovative production process applied 360°
Quality materials
First to market
The BERU®️ CGP010 glow plug was first to market after market glow plug for Audi (engine code: CRTC; CZZA; CVMD; CUEA; CZZB; DCPC; DDVC; CVZA; CRTE; DDEA). This engine has been fitted into Audi A4 Avant (8W5, B9), the Audi A5 Sportback (F5A), the Audi Q5 (FYB), the Audi Q7 (4MB) and the Audi A8 (4N2, 4N8), 3.0 TDI Quattro versions.
Original Equipment (OE) quality
BERU®️ Glow Plugs are developed, tested and built in Western Europe by BorgWarner to OE specifications and quality standards. BorgWarner has an international reputation for delivering innovative ignition solutions that meet OE manufacturer standards. These solutions are delivered to the aftermarket via the BERU®️ brand.
Thanks to BorgWarner's close cooperation with car manufacturers, BERU®️'s Glow Plug are developed according to the specifications of the automotive industry before being subjected to BERU®️'s extensive testing process.
BERU®️ glow plugs
Discover BERU®️'s full range of glow plugs, including the right model for your diesel car in the BERU®️ parts catalogue.
Find parts for a previously entered vehicle
| Engine | MotNr | Fuel Type | Bore | Stroke | Cylinders | CC | kW/PS | Aspiration | Valves |
| --- | --- | --- | --- | --- | --- | --- | --- | --- | --- |
| {{ engine.make }} {{ engine.code }} | {{ engine.tecdoc_id || "-" }} | {{ engine.fuel_type || "-" }} | {{ formatPreciseValue(engine.bore) || "-" }}mm | {{ formatPreciseValue(engine.stroke) || "-" }}mm | {{ engine.cylinder_count || "-" }} | {{ maxAndMin(engine.cc_tech_range) || "-" }} | {{ maxAndMin(engine.kw_range) || "-" }} / {{ maxAndMin(engine.hp_range) || "-" }} | {{ engine.aspiration_type || "-" }} | {{ engine.valve_count || "-" }} |
Part Finder

Find parts for a previously entered vehicle

| Engine | MotNr | Fuel Type | Bore | Stroke | Cylinders | CC | kW/PS | Aspiration | Valves |
| --- | --- | --- | --- | --- | --- | --- | --- | --- | --- |
| {{ engine.make }} {{ engine.code }} | {{ engine.tecdoc_id || "-" }} | {{ engine.fuel_type || "-" }} | {{ formatPreciseValue(engine.bore) || "-" }}mm | {{ formatPreciseValue(engine.stroke) || "-" }}mm | {{ engine.cylinder_count || "-" }} | {{ maxAndMin(engine.cc_tech_range) || "-" }} | {{ maxAndMin(engine.kw_range) || "-" }} / {{ maxAndMin(engine.hp_range) || "-" }} | {{ engine.aspiration_type || "-" }} | {{ engine.valve_count || "-" }} |

Your Vehicle

Your Engine

| Engine | MotNr | Fuel Type | Bore | Stroke | Cylinders | CC | kW/PS | Aspiration | Valves |
| --- | --- | --- | --- | --- | --- | --- | --- | --- | --- |
| {{ engine.make }} {{ engine.code }} | {{ engine.tecdoc_id || "-" }} | {{ engine.fuel_type || "-" }} | {{ formatPreciseValue(engine.bore) || "-" }}mm | {{ formatPreciseValue(engine.stroke) || "-" }}mm | {{ engine.cylinder_count || "-" }} | {{ maxAndMin(engine.cc_tech_range) || "-" }} | {{ maxAndMin(engine.kw_range) || "-" }} / {{ maxAndMin(engine.hp_range) || "-" }} | {{ engine.aspiration_type || "-" }} | {{ engine.valve_count || "-" }} |

Your Part